"Where's Your Protein?" Guide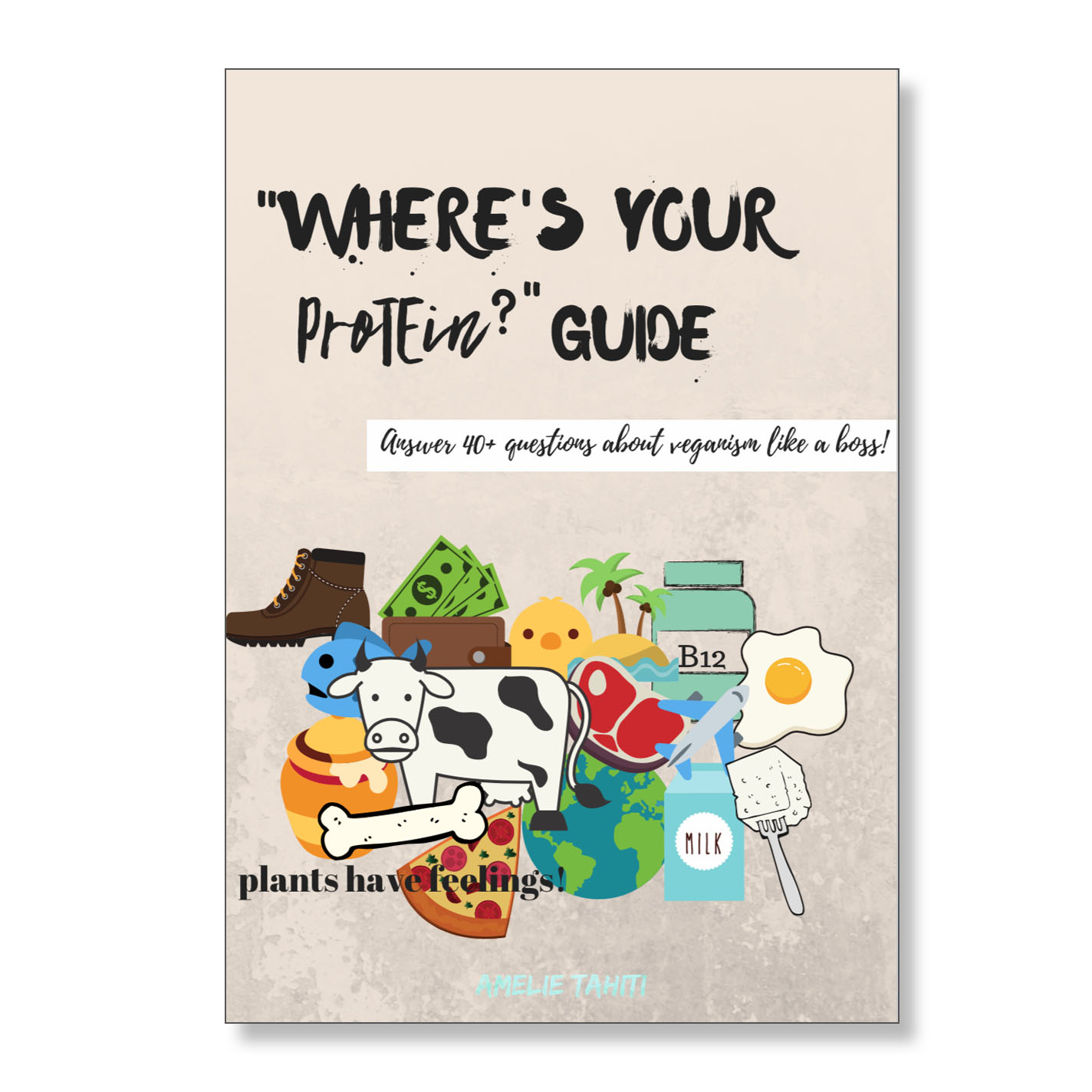 "Where's Your Protein?" Guide
"SO, WHERE DO YOU GET YOUR PROTEIN FROM?"
"VEGANISM IS TOO EXPENSIVE"
"I LOVE WHAT YOU DO, BUT I COULD NEVER GIVE UP ON CHEESE"
"I DON'T LIKE LABELS, I'M A FREE SPIRIT"
"HUMANS ARE MADE TO EAT MEAT"
Here are some of the questions & comment you might have received and definitely receive if you decide to go vegan, or simply are interested!

DON'T START A FIGHT!

I want veganism to be super easy for you!
This vegan Q&A guide has been created to help you find the right answers to all possible questions you could imagine about veganism, so you can save time, energy and money by not having to figure out the answers by yourself! Whether you're curious or tired of not knowing what/how to answer, this guide is for you!
Answering questions about veganism in an educated, calm & friendly manner is the best way to show this lifestyle is easy, fun & accessible to anyone!
Once you click 'buy now', go to the top right corner and click on the little bag to proceed to checkout!
Note: Some of the content in this guide overlaps with the info of my previous version of TheMindfulLife ebook (not sold anymore). The info has been updated, enhanced and re-designed. If you purchased TheMindfulLife ebook in 2017, I do not recommend buying this guide.