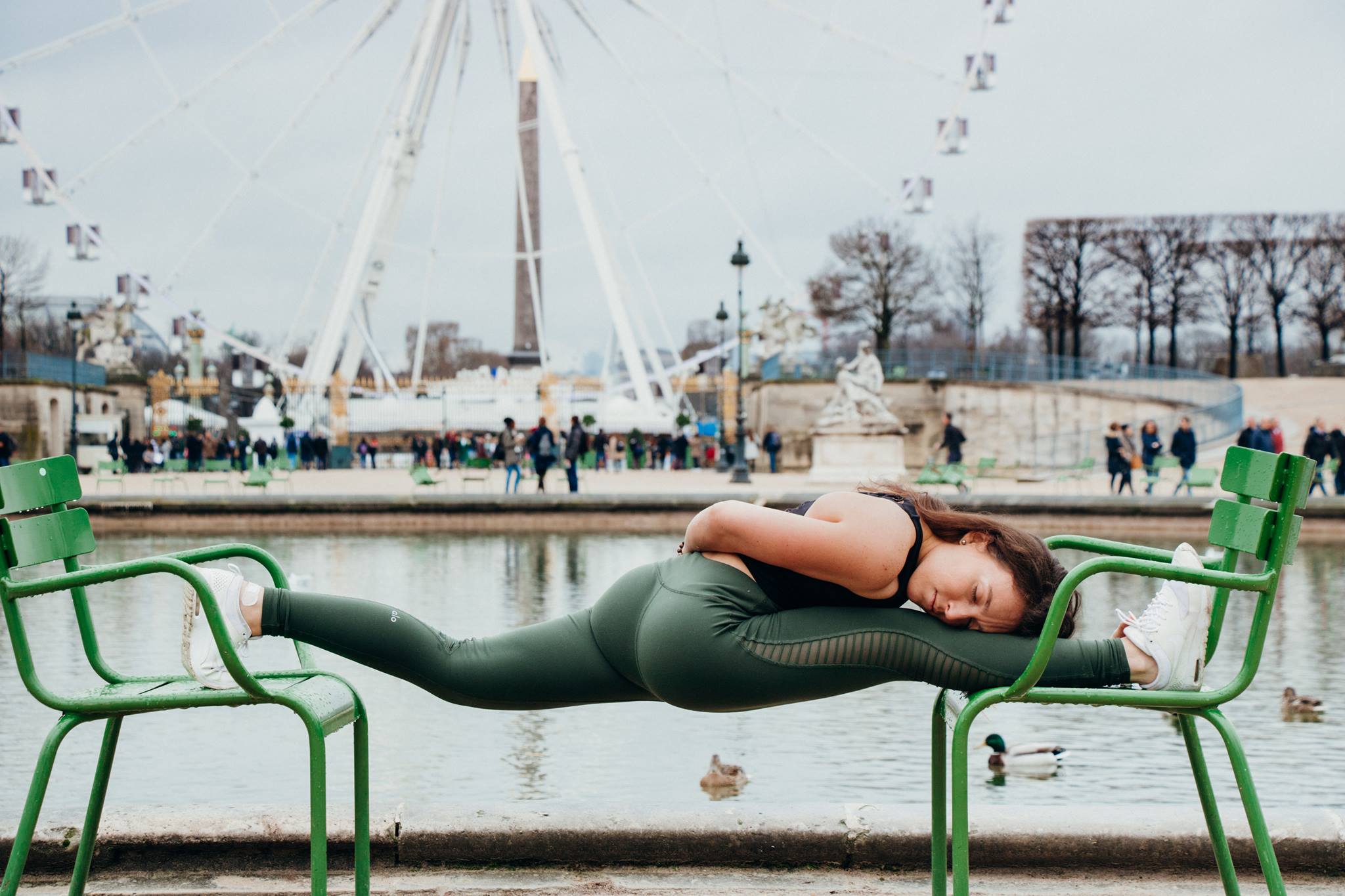 move it and care for it so it doesn't break!
FITNESS
Fitness holds a special place in my heart. Not only it's helped me gain the confidence I once lost, but it's made me stronger physically & mentally.
I've pretty much tried & loved it all, LesMills classes, weight lifting, TRX, crossfit, pilates, kickboxing, plyo, spinning, circuit training, HIIT & LISS. I've also been trained by amazing coaches so I'm confident to say I became quite proficient on the topic and feel 100% at ease with what I can teach you.
Today, fitness is often seen as "a way to get fit" physically. Have muscle, lose fat, get toned. I'm not gonna lie and say that's not a huge benefit, but there is just so much more to it and I hope through my workout videos & exercice philosophy blog post, you can learn a little more about it! And, if you really want to learn about all the science behind fitness, how to reach your fitness goals etc, you will find your answer in my ebook 'The Mindful Life'!

If you live in Paris & would like private coaching or plan a group workout with your friends, please email me.
Yoga
I started yoga in early 2017 after having had a major back injury and wanting something more gentle then fitness. One of my best friend had just finished her training to become a yoga teacher and was visiting me and draged me to a vinyasa yoga class led by Tatiana Avila-Bouru (whom I've been trained by & became super friends with!). I fell in LOVE with it. Before the class I honestly thought yoga was "not a workout". I ended up being drenched in sweat by the end and so sore the morning after. Since then I basically started practicing yoga daily. Soon after, I decided to take a teacher training and become a qualified yoga instructor to deepen my practice, my knowledge about the yogic lifestyle, and to have the tools to transmit this new passion to people, to you!
Yoga teaches us so much more than postures, it helps to calm and clear the mind, regain strenght, mobility, patience and letting go of the ego.
I am teaching a few yoga classes in Paris (check out my planning). I also offer private & corporate classes in Paris at your house, hotel or place of work please contact me for more information . I'll adapt to your needs - dynamic, restorative, cross training, recovery for ahtletes etc. If you're not able to come then watch my Youtube Channel some classes are coming out soon !
READ BLOG POSTS ABOUT YOGA, FITNESS & MOVING YOUR BODY!
HERE ARE SOME FREE WORKOUTS FOR YOU !